By Serge Laget and Jean-Marie Minguez

The Shadow of Fafnir the dragon, spreads over Nidavellir. Sent by the King, search the Kingdom's taverns to form the most powerful battalion.
Simultaneous bids, collections and combinations in a dark and captivating universe for 2 to 5 players.
Tactical and easy to learn

Nidavellir, the Dwarf Kingdom, is threatened by the dragon Fafnir.
As a venerable Elvaland, you have been appointed by the King.
Search through every tavern in the kingdom, hire the most skillful dwarves, recruit the most prestigious heroes, and build the best battalion you can to defeat your mortal enemy!
Each turn, bid a coin on each tavern. In descending order, choose a character and add this character into your army. Each Dwarf class has its own scoring way: Blacksmith, Hunter, Warrior, Explorer and Miner. A meticulous recruitment will allow you to attract a powerful Hero to your army.
You will also be able to increase the value of your Gold coins thanks to the smart « Coin Building » system, and get the best of the other Elvaland.
AppStore
for iPhone and iPad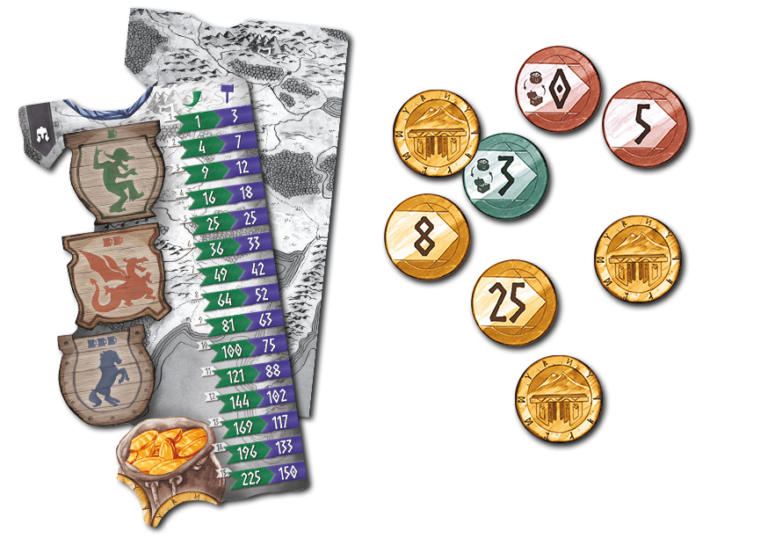 5 individual Kingdom Map boards
60 gold coins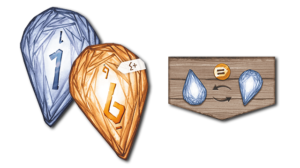 6 gems
3 gems trade markers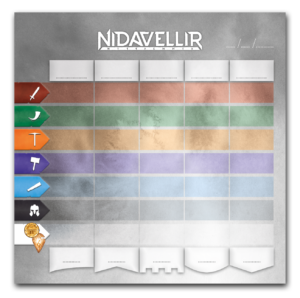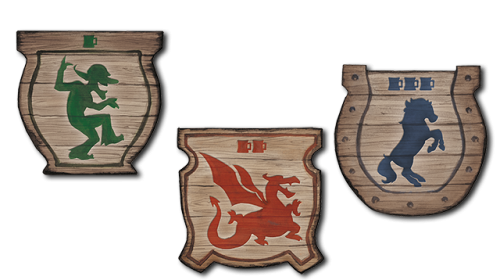 3 tavern signs
4 card holders
Copyright – 2019 – GRRRE Games
All rights reserved. Do not copy without permission.

4 avenue de Washington
38100 Grenoble – France