by Phil Vizcarro and Antoine Baillargeau

In this game of cards and communication, play as Dany, the Dany's Reason or one of Dany's multiple personalities. To exist, they must communicate between them, using Dany's memories. Dany and the Dany's Reason must try anything to make them fail and disappear forever.
In this new version of Dany: discover the Dany's Reason, and play with pop culture movie titles. creativity, and cinematographic universe.
What to expect from Dany:
creativity, deduction, bluff and communication in an abstract and cinematographic universe.
Compose with Dany's Memories, communicate to exist in his head, but beware,
Dany and Dany's Reason will do everything to make you fail.
Each player embodies a personality in Dany's head and one player will secretly be Dany's true personality and anotther will be the Dany's Reason. Each turn, the Active Personality will be awarded one of fifive Ideas he/she will have to make the other personalities guess using Memory cards (illustrated cards). Once the cards composition is made, and after some discussion between the players, the one to the right of the Active Personality gives the answer of his/her choice and success or failure is given to all players. A new tour begins with a new Active Personality.
The game ends if there is:
– 6 successes: secondary personalities win,
– 4 failures or if the Memory draw pile is empty: the Final Twist takes place. Players must eliminate DANY in a vote.
If Dany is eliminated, the secondary personalities win, otherwise Dany and the Dany's Reason win and fifinally gets to live with some peace of mind.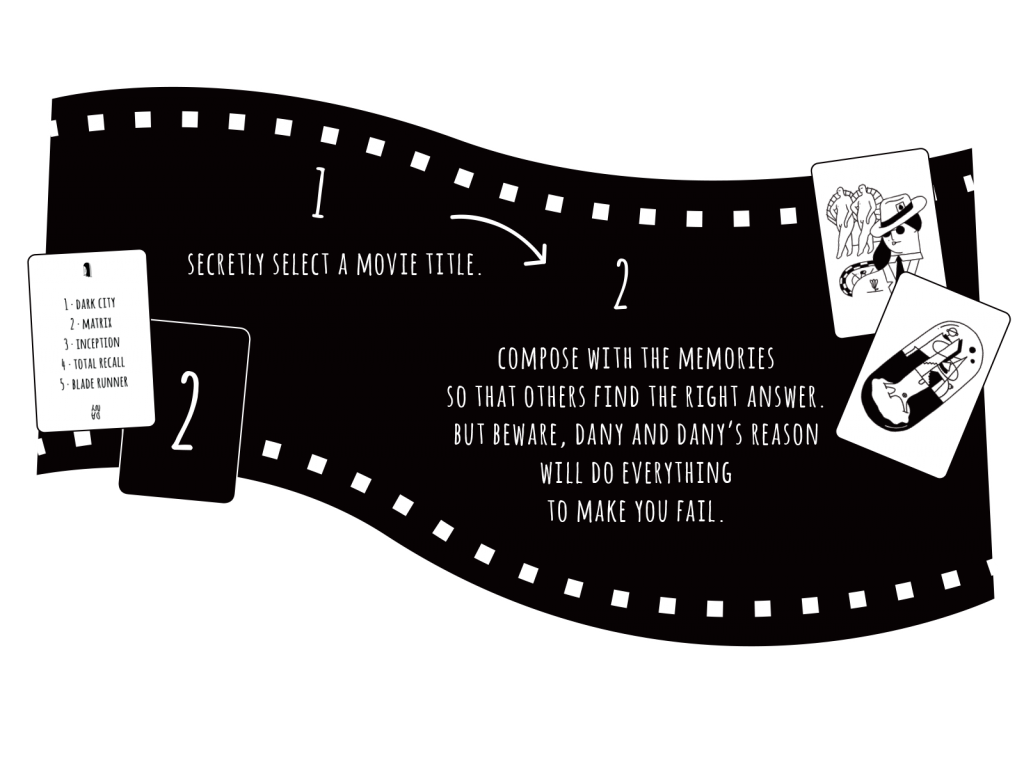 4 avenue de Washington
38100 Grenoble – France